Arena Round Table – March 2022
in partnership with Biotiful
Health, Nutrition and Wellness within Foodservice

For the first Arena round table of the year, contract catering and hospitality leaders gathered at the Royal Lancaster London to explore the topic of health, nutrition and wellness within foodservice. Anita Murray, CEO, William Murray PR & Marketing, chaired the discussion in association with Biotiful, a leading kefir brand on a mission to redefine the UK's perception around dairy and the nutritional benefits it can bring.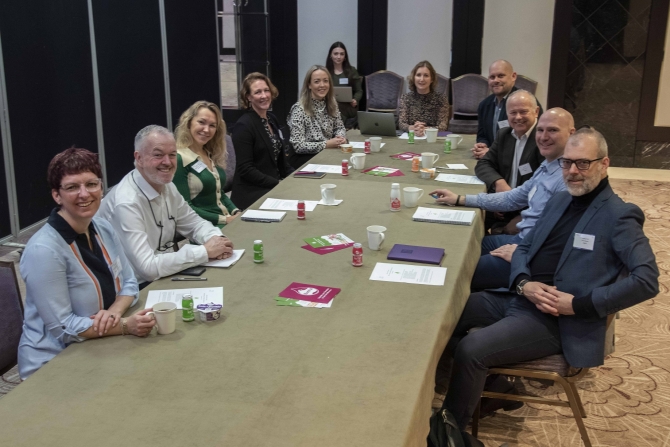 Participants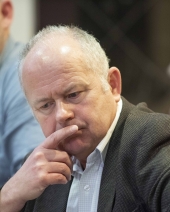 Tony Ball
Sales Director, Bidfood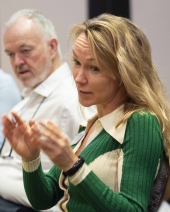 Natasha Bowes
MD and Founder, Biotiful Dairy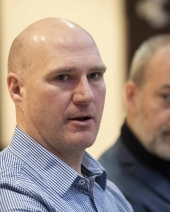 Stephen Brecher
Head of Out of Home, Biotiful Dairy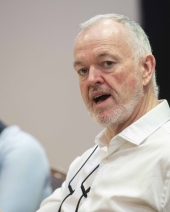 Frank Coughlan
Executive Head Chef, BaxterStorey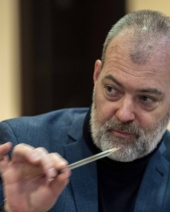 Jeremy Ford
Food Director, CH&CO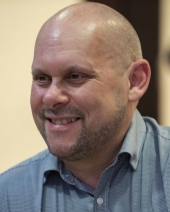 Marc Frankl
Food & Beverage Director, Amadeus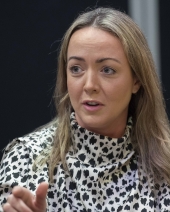 Alison Hulley
Head of Retail & Marketing, ISS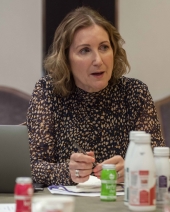 Anita Murray
CEO, William Murray PR & Marketing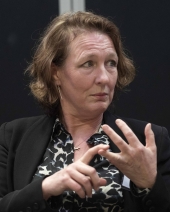 Sukie Read
Solutions Director, Food Services – ISS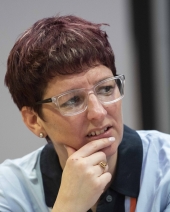 Aoife Wycherley
Head of Supply Chain & Food Procurement, Sodexo
---
Event Review
Key Challenges of 2022 and Beyond
To begin, attendees unanimously agreed that the high volume of new legislation, such as Natasha's Law and calorie labelling, has the potential to bring confusion to both businesses and consumers. The resulting priority therefore, is to ensure such legislation is communicated simply and effectively.
Analysing the best route for this, attendees suggested that legislation should be communicated at point of purchase. However, there is still concern that the breadth of health messaging will become white noise and consumers will ignore the information.
Calorie Labelling
Focusing on the new calorie labelling regulation launching on 6th April 2022, discussion shifted to the value this will bring and whether it will affect UK obesity levels. Most agreed that consumer behaviour won't change as they're already aware of calorie content and that this data doesn't communicate the more informative nutritional value of a product.
The role of education was mentioned here for the first of many times throughout the discussion. Panellists suggested that although the onus has been put on the sector to teach consumers, there needs to be an educational system in place to tackle the wider issue. The general consensus was that the constant barrage of misinformation, marketing and health and wellbeing trends on digital platforms needs to be filtered down, and we, as a sector, have a responsibility to manage this, despite a nervousness about getting things wrong.
Education
To resolve these challenges, participants concurred that the government needs to do a U-turn, with better funding in place for trained nutritionists to advise boards and scientific studies undertaken to bring consumers factual data. Of course, discussion agreed it's 'not one size fits all' – we need to take a structured approach, targeted by sector to deliver change.
There was a question on whether the funds provided for calorie labelling, may have been better placed in school catering and if providing young people with nutritional education would bring about better long-term eating habits.
Shifting the theme to exercise, there was discussion on the lack of a full NHS health plan. Consumers are either advised to 'diet' or 'go to the gym', but not both and rarely as a complete plan for better health. We need a full roadmap in place to include all fundamental services, including education, scientific studies and more funding.
Gender in Health and Wellness
Asking whether gender plays a role in health and wellness within the workplace, it was agreed that, although historically the focus would have been a female audience, this imbalance is less so now. Rather than targeting a specific gender, companies now prioritise specific demographics, whether it's more labour-intensive job roles, office workers or students at university.
Student activity has changed dramatically, with gym culture and sobriety increasing in young people. However, generally the rise in digital platforms and office/working from home results in society leading a more sedentary lifestyle which could play a part in obesity levels. It was universally acknowledged that social media's influence could be key to driving education and awareness, but this adds to the pressure to 'look perfect', particularly with the unrealistic retouched imagery constantly circulating.
Promoting Health and Wellbeing in Business
Discussing a holistic approach to promoting health and wellbeing, each participant highlighted how their business achieved this. Across the board, this involves the environment in which messaging is communicated and looking at both the physical and mental health of employees and consumers.
Many suggested the focus is on their teams – whether that's improving the quality of their own catering or creating a calendar specifically addressing mental wellbeing.
Another perspective was to ensure health concepts aren't too 'worthy' and that communication is accessible, whilst the food offering itself is still delicious and attractive to consumers. For some, promoting health and wellbeing can be as simple as improving the nutritional benefits of a certain dish by swapping 50% of beef mince to lentils. This way they can keep the same dish name and maintain familiarity – a key part of encouraging customer loyalty.
Returning to the Workplace
Now that offices are reopening, participants discussed whether eating habits have changed post-pandemic. Consumers are looking for innovative choices and are happy to indulge more after being confined to their own kitchens for so long. There was discussion of this being dependent on sector and working hours, particularly in relation to hybrid working, where employees may be in the office one/two days a week for longer hours at a time,
requiring them to have three meals out of home. And there's certainly a rise in spending, with people wanting to be more carefree now that lockdown is over.
Driving Real Change in Behaviour
To conclude the morning's discussion, each member summarised their thoughts on driving real change in health and wellbeing. One participant suggested it's 'the relevant information, at the relevant point, served simply', whilst some agreed success is reliant on value for money and lower costs, stating that bigger brands have the ability to supply cheaper products and therefore have more influence on and responsibility to the consumer. Another member acknowledged that habits don't change overnight and health scares are the solution for changing an individual's behaviour. Another said it's about 'going back to basics…using good ingredients, educating children and prioritising proper meals, particularly avoiding eating at your desk'.
What's clear is that there's huge drive to improve consumer and employee health and wellbeing within the sector and, although partially the responsibility of the industry, the ultimate change needs to come from a 360-approach involving more education, increased funding and clearer guidelines for businesses and their customers.
Both Natasha, MD and Founder of Biotiful and Anita thanked everyone for joining in what was a thought provoking and insightful conversation providing new insight to all participants.
If you're interested in hosting or participating in a future round table event, please contact Lorraine.
---
Event Sponsor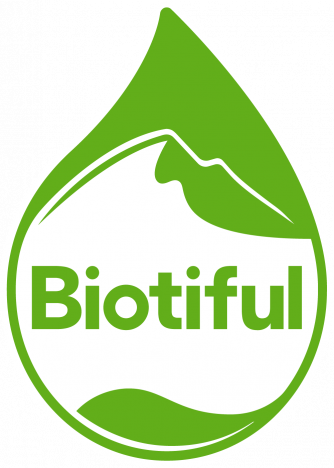 Upgrading Dairy since 2012.

Figure-skater turned entrepreneur, Natasha Bowes, founded Biotiful Dairy to fulfil her dream of introducing kefir to the UK. Knowing first hand all the benefits cultured milk can bring, the brand was built to upgrade dairy with better taste and nutrition for everyone, every day. Biotiful Dairy produce cultured dairy drinks and snacks using British milk and the ancient method of fermentation. For cultured milk drinks and snacks that are naturally lower in sugar, full of gut-friendly cultures and high in protein.