Arena Round Table - April 2022
in partnership with Nescafé
The Rise of the Super-Experience – How Catering and Amenities can create engaging and attractive future workplaces

Contract catering and hospitality leaders gathered at the Savoy Hotel in London to explore what makes a super-experience in the workplace, how super-experiences can support the newly emerging working world, and how they can be created to improve motivation, collaboration, creativity, focus and productivity. Jeremy Myerson, Academy Director of Worktech, chaired the discussion in association with Nescafé, the world's leading coffee brand.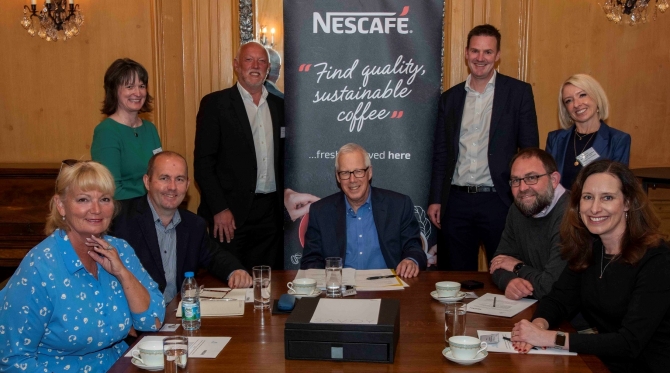 Participants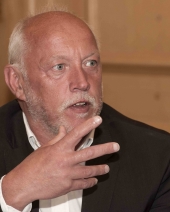 David Barnes
Global Account Manager, Nestlé Professional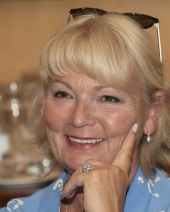 Wendy Bartlett
Founder, Bartlett Mitchell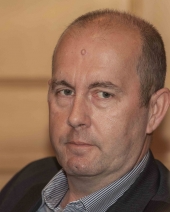 Russ Camplin
Head of Design, Nat West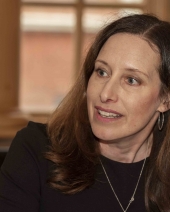 Melanie Duffett
Brand & Communications Director UK & Ireland, Sodexo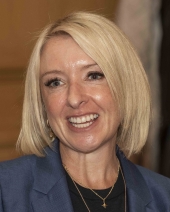 Liz Forte
Marketing, Health & Wellness Director – Eurest, Compass Group UK & Ireland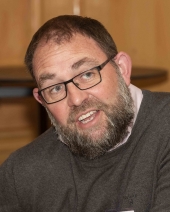 Nathan Franks
Operations Director, CH&CO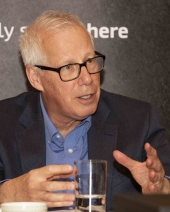 Jeremy Myerson
Academy Director, Worktech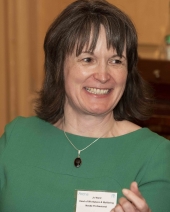 Jo Ward
Head of Workplace and Wellbeing, Nestlé Professional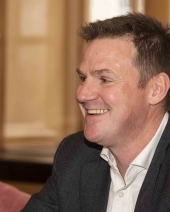 Matthew Wood
Managing Director, Lexington
---
Event Review
What makes a super-experience?
To kick off the discussion, attendees discussed what they believed make a super-experience in general terms. It was agreed that food & beverage and amenities are central to the experiences that are bringing people back to the office post-pandemic, and there was discussion around the need to both reward and encourage people.
In terms of what makes a super-experience itself, there is a body of evidence to suggest that it operates on an emotional as well as on a functional level, and can be either small – an individual act of care – or a grand gesture that generates a sense of "wow" or awe.
Delegates shared the view that whatever is being done as a super-experience, it can't be purely functional. These experiences are intrinsically tied up with people – the difference between 5* and 6* is the people, where 6* has nothing to do with money, but the person experiencing it encounters heritage and culture as well.
Disney (theme park) was put forward as an example of the super-experience, because it delivers on everything: it's extremely well done, there's investment in training, characters stay in character, there's buzz and excitement, everyone cares and it's seamless, down to the smallest detail. It is indeed a magical experience.
Culture, it was agreed, is integral to the super-experience: the culture of a business can often be determined as soon someone enters the building, because it's also about the relationship between people and place and employing the right people. Disney was raised again as a great example of the relationship between the micro – the detail – and the macro – the big experience. It was agreed that the experience of a brand has to live up to expectations. This brought up examples of bad experiences: one of the delegates was awaiting delivery of a prestigious car which, when it arrived, was dusty, needed to be cleaned, and wasn't at all the special experience they were expecting from that brand of car.
This led to consensus that the super-experience needs to be executed generously, or not at all, that brands will fall down on reputation if consumers experience it in a mean way. The topic of personalisation was mentioned, where consumers receive the product / experience as they like it, but it doesn't have to be bespoke as long as they feel valued, surprised and delighted.
However, it has to constantly evolve, because the super-experience can go down in consumers' estimation once it becomes the norm.
How do Super-Experiences support the newly emerging working world?
One of the challenges of getting people back to working in the office post-pandemic is the competition between the home and office. Many people prefer to stay home, because it's more comfortable, more convenient and more cost-effective. One of the biggest barriers to going back to the office, is that "there's no-one there". There hasn't yet been a groundswell of people returning, so it can feel lonely.
One example that was shared was of Company A, which offered coffee and doughnuts to all returning staff, versus Company B, which didn't offer anything. Company A has seen an 80% return rate, compared to 20% for Company B. It was agreed that while some companies are mandating the return to work, others are being quite relaxed, which is sending mixed messages to staff.
There was talk around the table about the success of desk booking apps, where people can see which of their colleagues are going into the office, when they are planning to be there, and where they'll be sitting, so they are also making decisions on that basis.
The discussion developed into the importance of the social interactions, and the training and coaching that takes place when people are at their desks. The younger generations are struggling more, especially as they tend to want to socialise more. Communication is considered key; there is a need to continue to talk to people, especially to keep them coming back into the workspace. And while the trend towards flexible / hybrid working was already coming in, the pandemic has accelerated it, and it is now more of an expectation. But there is the danger of a big gap in the level of learning without the osmosis that takes place in the office.
There was agreement about the sense of community that develops when teams are working in the office, otherwise how do companies spark that sense of belonging in people, make them feel valued?
How can caterers and service providers create Super-Experiences?
It was agreed around the table that caterers and service providers can provide great experiences for people returning to the office: food and beverage plays a big part by contributing to a good atmosphere – particularly if it's free, and not done cheaply. Subsidy, if not done generously, or in a way that delivers a "wow" factor, just becomes the norm.
On the issue of whether people are more productive, it was agreed that they are definitely happier, and retention is better, if there are good food and beverage offerings available. And while food waste can be an issue, particularly if people aren't coming back into the office on set days or at set times, running out of food on busier days can lead to complaints.
One way to create something closer to a super-experience, is to offer people something they don't get when they're working from home. Sandwiches are still the top choice for lunch, so how can value be added to it in a way that makes it different to what people might ordinarily eat?
Catering, it was agreed, is one of the few elements of being in an office that people feel gives them a real idea of what the company thinks, and of what the culture is like. Organisations could give more thought to it: people like to spend more money at touchpoints, for example, with barista coffee a top favourite. And another idea that came up was offering free breakfast to whoever's in before 9am.
While health and wellness is important, a warning note was sounded, in that it could backfire because people have different perceptions of what good, healthy food is. It was also felt that offering choice was very important, rather than pushing people down a route such as vegan food.
The rise of social value too, is considered important, where the coffee provider who supports the homeless for example, will attract more people.
Overall, it was felt that a good food and beverage offer is emotional, and it encourages and supports social interaction: people can be encouraged to attend more meetings if there's good food and coffee provided, it brings people together. It allows people to collaborate, and productivity can be facilitated by bringing people together over food and beverages.
If you're interested in hosting or participating in a future round table event, please contact Lorraine.
---
Event Sponsor

Nescafe