Arena Round Table - July 2023
in partnership with Nestlé Professional
Hospitality leaders call for unity and collaboration from the industry to help improve the perception of hospitality and attract more young people

Senior leaders from a mix of hospitality and foodservice channels came together at Arena Summer Event for a roundtable hosted by Nestlé Professional® to discuss one of the most pressing issues facing the industry – youth employment.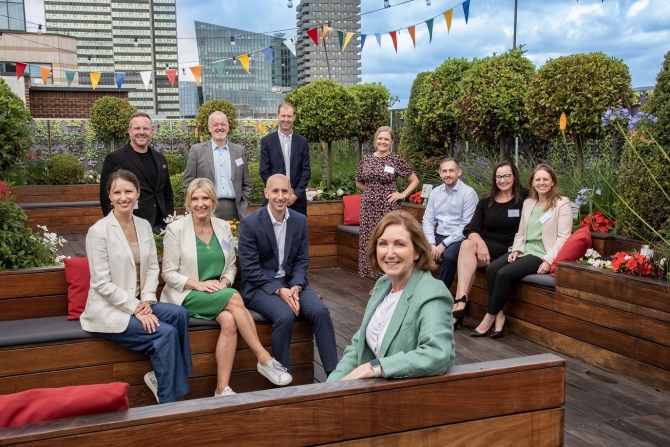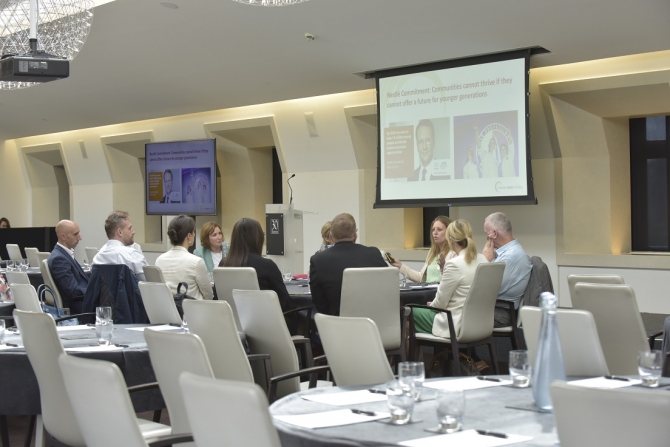 Participants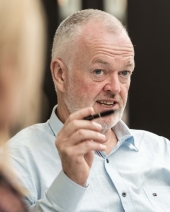 Frank Coughlan
Executive Chef, BaxterStorey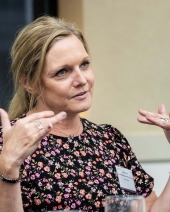 Louise Gallant
Head of Publican and MP Recruitment, Punch Pubs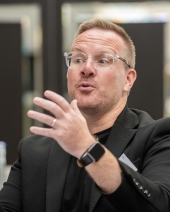 Greg Bramwell
Director of Food and Beverage, BaxterStorey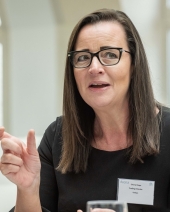 Cheryl Hope
Trading Director, Unitas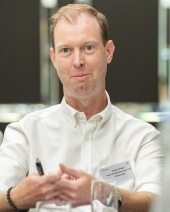 Graham Briggs
Head of Apprenticeships & EP, Greene King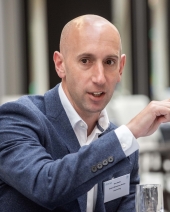 Ross Baxter
Senior HR Business Partner, Greene King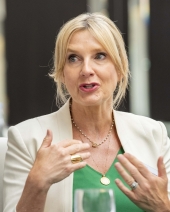 Amanda Scott
Director of Talent, Learning & D&I, Compass Group UK&I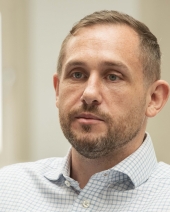 Anthony Piercey
Head of Food Deployment, ISS Food and Hospitality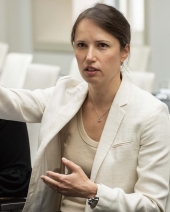 Katya Simmons
Managing Director, Nestlé Professional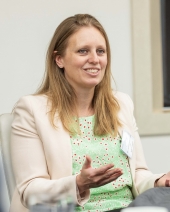 Katrina Harrison
Brand Marketing and Activation Lead, Nestlé Professional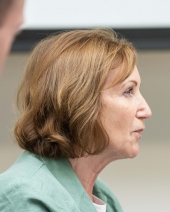 Anita Murray
CEO, William Murray PR & Marketing
---
Event Review
Ten experts in the fields of HR, operations and food and beverage were in attendance representing companies with a combined UK workforce of more than 130,000, including the likes of BaxterStorey, Greene King and Compass Group UK&I.
Before exploring the different challenges and opportunities surrounding youth employment, Nestlé Professional set the tone for a thought-provoking discussion by highlighting the industry's perception problem – a key finding from its own research [1]. Breaking industry stereotypes that exist in the main by parents (47%), friends (35%) and teachers (34%) – those who young people seek career advice from – was highlighted as the main barrier between young people and a career in hospitality.
From 'unskilled' roles and the 'lack' of careers that exist to 'limited' progression opportunities, the negative misperceptions shared by these influential groups need to be tackled head on. Naturally, this brought everyone's attention to the Choose Hospitality Pledge, an industry-backed campaign – co-founded by Nestlé Professional, Choose Hospitality and Springboard CareerScope – which aims to educate young people in secondary schools about the industry's wide range of entry-level roles and training opportunities, the breadth of roles available – dispelling the 'only chef or waiters' myth – as well as the career pathways on offer.
Benefits of attracting young talent
Chairing the roundtable, Anita Murray, CEO of William Murray, opened up the discussion with a question around the benefits of attracting more young people to the industry. Head of Publican and MP Recruitment at Punch Pubs, Louise Gallant was quick to point out how a younger workforce would bring fresh thinking. "They're naturally curious and want to question things", she said. Adding that, from a technology perspective, "they would also help the industry embrace new technologies leading to smarter, more efficient processes". This would explain the "work smarter, not harder" nature of young people according to Cheryl Hope, Trading Director at Unitas. She explained that they "tend to look for quicker processes" due to being used to having "instant access to information".
Nestlé Professional's Brand and Activation Lead, Katrina Harrison, backed up these insights with their own research that revealed that 'a job with good work-life balance' was the most important factor for young people in terms of a career.
But whilst everyone recognised the benefits of attracting young talent, there was a question mark over how the industry currently sells itself to this more forward-thinking audience group.
Telling our story the right way
The first challenge, which Graham Briggs, Head of Apprenticeships at Greene King, eluded to, was to tell the story of what hospitality actually means. "When we speak to people about a career in hospitality, it's clear there's a disparity between what we know, as people who live and breathe the industry, and what the wider perception is." As someone who regularly goes into schools, Louise testified to this having worked with many teachers who, after listening to her career talks, had no idea how fulfilling and rewarding a career in hospitality can actually be, as well as the scope of career opportunities and diverse specialisms available within the sector.
BaxterStorey's Director of Food, Greg Bramwell referred to hospitality as a "super power" and "contagious" in the sense of achievement you get from a days' work and how varied the work is. But he explained the industry "needs to do a better job" at promoting the skillset that young people can develop, from multi-tasking, problem solving and teamwork, to communication, customer service and attention to detail.
Not only are there a wide range of skills on offer, but career development can also be fast-tracked which, for an industry that doesn't require young people to go through the traditional route in education – GCSEs, A-levels, University etc – is attractive. "It's important to highlight there are still misconceptions that you need to go through the traditional route in education to be successful in hospitality, when actually there is no requirement to do A-levels or get a degree", said Greene King's Senior HR Business Partner, Ross Baxter. "Through careers events, we're hoping to shift young people's mindsets and show how careers can quickly develop in hospitality", he went onto say, but with the caveat from Cheryl that "more transparent communication" is needed from the industry to "ensure young people are well-informed on how they can kickstart and advance in their career, as well as what the monetary rewards look like at different levels."
Let's not just say it, let's prove it
"It's all about inspiring the next generation by showing them what we actually do", said BaxterStorey's Executive Head Chef, Frank Coughlan. "The challenge, unsurprisingly so, is children often go to restaurants with their family and have very limited visibility of hospitality careers. Therefore, we need to bring to life the broad range of careers which youngsters don't get to see – working in big stadiums, cruise ships, the list goes on."
As well as the industry going into schools to deliver inspiring careers talks, which is what the Choose Hospitality Pledge has been set up to do achieve, attendees discussed the possibility of creating a national 'bring your child to work' day for hospitality. "An industry-wide initiative like this would bring to life just how dynamic, fulfilling and rewarding a career in hospitality is. And it's also hugely beneficial for the parents too", said Frank. 'Industry-wide' being the keyword here, as there's already plenty of initiatives being delivered by individual brands, as pointed out by Louise.
Positives aside, there's room for improvement
There's an opportunity for hospitality to expand its offering in terms of the qualifications and skills young people gain at colleges. Frank touched on how "catering colleges should offer more than just a catering degree if they're to attract more young people". Offering "different classes that help young people develop more of a commercial mindset should be on the table, so subjects like finance, marketing and HR". Louise agreed and pointed to the need to cater to wider audiences, explaining that a niche offering "is often how we lose people to A-levels and degrees".
Even in the workplace, Ross highlighted how businesses should make it easier for employees to move to different departments such as marketing and HR. "More often than not, when a person works their way up to a GM position, they don't think they'll be able to advance much further", he said. As well as promoting different departments to show the broad range of career paths available, the panel agreed there should be more of a focus on training people to be able to carry out both FOH and BOH duties, especially now with the industry's staffing crisis.
Convenience recruitment was pointed out as a cause for concern. Greg at BaxterStorey said business leaders need to move away from "lazy recruitment tactics" in order to just "fill the position", and, instead, "adopt well-thought-out strategies to ensure the right people are placed in the right roles". Therefore, it's not just about changing the perceptions of young people, but also the philosophy of recruiters.
With that being said, all the experts agreed that the biggest issue facing the industry when it comes to attracting young talent, is its tendency to contradict itself with siloed messaging from different companies about hospitality careers. Manging Director of Nestlé Professional, Katya Simmons, explained how the industry's fragmented structure limits it from being able to deliver consistent messages about hospitality careers to young people. "Put simply, we need structure to be able to create clear messages on topics like culture and career progression which, from our research, we know are two key drivers for young people".
Call for more collaboration and one collective voice
There's certainly appetite for influencers and role models to step forward to change the way young people think about hospitality. In fact, this is already happening. Compass Group often send out their graduates to secondary schools to inspire students explained Amanda Scott, Director of its Talent, Learning and Diversity and Inclusion programme. Being closer in age makes "them more relatable", she said.
However, whilst the work individual organisations do in the careers space serves an important purpose, there's a clear lack of unity which means it's always going to be disparate. Experts spoke in depth about the need to engage an authoritative industry voice as part of an existing framework such as the Choose Hospitality Pledge – to really create a long-lasting, powerful and game-changing initiative. However, Frank raised an important point that could act as a potential blocker for trade representation, which was around sponsorship. "Trade bodies represent the broader industry and could be accused of showing favouritism if they approached a certain brand for sponsorship over another", he said.
This really hit home with the panel, showing that egos need to be left at the door for the sake of the industry's future. "Forget the brand you're representing, it's about representing hospitality to enable an honest discussion about youth employment, that's done as a collective", said Greg. He added "It's a movement for hospitality, not individuals and companies".
The roundtable came to an end with everyone in agreement on the challenges and solutions – both short and long-term – to improve the perception of hospitality as an aspirational career choice for young people. The key takeaway, and a theme that cropped up throughout the hour-long discussion, was how does the industry take a more unified and collaborative approach. Therefore, the panel, led by Nestlé Professional, agreed to join forces to create an open and honest dialogue with an industry body – an important process that will start to address the key issues raised in the discussion.
An opportunity ready for the taking
The Choose Hospitality Pledge is already mobilising a team of hospitality role models to visit secondary schools across the UK to give young people an inspiring and comprehensive picture of the sector. Through the involvement of Springboard CareerScope, companies have access to a dedicated hub with toolkits, resources, ideas and more to help them reach out and deliver inspiring careers talks to young people.
Is this the solution for the whole industry to get behind and support? To find out more about the Pledge, visit: http://careerscope.uk.net/choose-hospitality-pledge/
[1] Huxley MMR research for Nestlé Professional; qualitative research with young people and industry experts and quantitative sample with young people
A huge thank you to Ari Angelides, PR Consultant, William Murray PR & Marketing for this round table review.
If you're interested in hosting or participating in a future round table event, please contact Lorraine.
---
Event Sponsor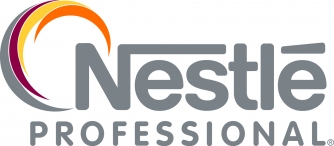 Nestlé Professional are leading an industry alliance urging hospitality ambassadors to step forward and promote the industry to young people. The 'Choose Hospitality Pledge' has been created by Nestlé Professional with Choose Hospitality, CareerScope, Springboard, and a growing number of hospitality and industry leaders.