Arena Round Table - December 2022
in partnership with RSPCA Assured
On the morning of the 12th December 2022 at Arena's Christmas Event, contract catering, hospitality and wholesale leaders came together at the Mandarin Oriental, Hyde Park to examine the challenges surrounding animal welfare in a round table sponsored by RSPCA Assured. The panel discussed openly about the difficulties of ensuring good animal welfare from farm to plate, why retail and grocery should be leading the cause and why as an industry we must incorporate animal welfare into our sustainability journey, no matter how small the step is to begin with. The roundtable was chaired by Diana Spellman, Managing Director, Partners in Purchasing on behalf of Arena.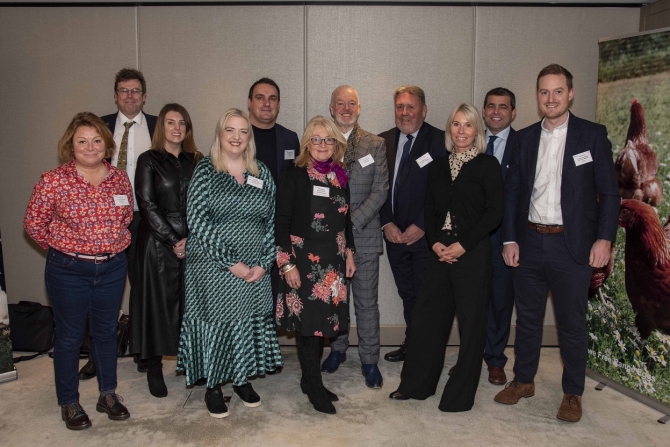 Participants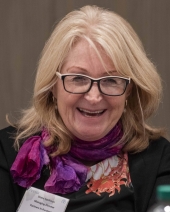 Diana Spellman
Managing Director, Partners in Purchasing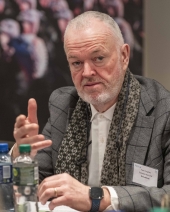 Frank Coughlan
Executive Head Chef, BaxterStorey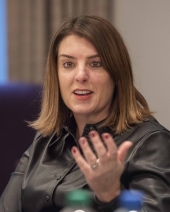 Samantha Davis
Group Procurement and Supply Chain Director, CH&CO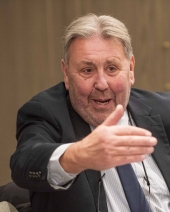 Mick Hickman
Public Sector Policy Lead, Compass Group UK & I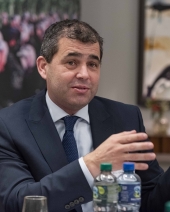 Nick Davies
Group Agriculture Director, Two Sisters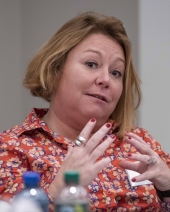 Anne Simonnet
Head of Sustainability and Compliance, Foodbuy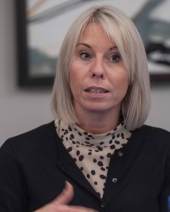 Debra Morrell
Business Development Director - B&I, Bidfood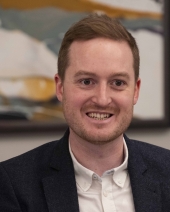 Pete Statham
Head of Sustainability and Government Relations, Sysco GB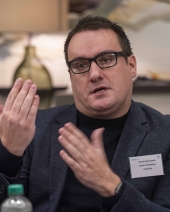 Wayne Greensmith
Head of Marketing, Urban Eat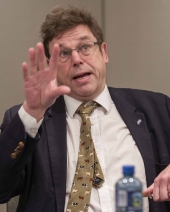 David Bowles
Head of Public Affairs and Campaigns, RSPCA Assured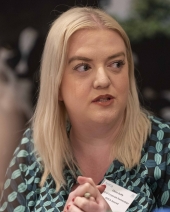 Cliona Duffy
Head of Partnerships, RSPCA Assured
---
Event Review
"Product Labelling and Animal Welfare"
Event Review by Gemma Felstead, Group Account Director, jellybean
Setting the Animal Welfare Scene
Currently there are only two mandatory methods of production labelling on animal welfare in place. Eggs since 2004 and fish (specifying if wild caught) since 2015.
The demand for free range eggs has grown considerably from 36% in 2004 to 58% in 2020. With clear labelling in place, consumers understand what it means when purchasing free range vs. caged and have shown this by what they're putting in their shopping baskets. So much so, that due to high demand free range egg prices have dropped and by 2025 battery-farmed eggs will no longer be available on retailers' shelves.
Looking at the fish sector we see packaging not only communicating if a product is 'wild caught'; but there has also been a voluntary move by suppliers labelling produce as 'dolphin friendly' and line caught, which again is significantly influencing consumer purchasing.
"We are a nation of animal lovers, and the UK is forward thinking in animal welfare. MPs get more letters about animals than any other issues."
What foodservice can learn from all this is the positive impact clear labelling has on consumers and their understanding of value. The egg industry's achievements in the last 30 years are a best practise example, and it is the RSPCA Assured's hope that this can be extended into other categories including pigs and chickens, and even expand into secondary ingredients long term.
Two major issues the RSPCA is campaigning on, is labelling and procurement standards. With the Government currently reviewing both, mandatory production labelling is likely, as is a review of buying standards to improve and raise overall animal welfare here in the UK.
So, what does animal welfare mean?
And it's a good question. Consumer lack of understanding and confusion is one of the greatest challenges the panel collectively experience. In a time when we are battling between cost of living, good affordable food and animal welfare, understanding what we're supporting - and paying more for – is crucial.
"We need to find the right certification and system to help achieve good welfare. Working together to raise standards."
There was mutual agreement by the panel that the average consumer doesn't know what high welfare means, messages aren't clear and a concern that purchasing choices are being made based on perception rather than what's happening.
With so many standards in place and especially retailers having their own individual messaging, it's easy to see why the average consumer on the high street is confused. Having one single standard such as RSPCA Assured – which is based on science and academic studies - would make animal welfare far easier to understand and promote.
The Big Challenges
Currently there is a mindboggling number of standards for processors, wholesalers and chefs to navigate. Not only for animal welfare but also sector specific standards. From being school food compliant or red tractor endorsed to hospital standards. Add to this, the demand for local produce or the need to use local suppliers, and it's very easy to see why labelling and choosing the right welfare standard has become such a minefield.
"We are price takers not price makers when it comes to influencing."
Another key outtake was that for those contract caterers who are raising their standards, the availability isn't there. The biggest challenge for foodservice is the maturity of the supply. Finding high welfare processors and butchers that can provide for hospitality is hard – even for a company as big as Compass - foodservice simply cannot compete on volume verses retail, which in turn impacts on the cost.
And it's cost that is another challenge for foodservice.
With such confusion around animal welfare standards, it's very difficult to move the dial and impress on the consumer why welfare is important, how that transfers on to the plate and what they're paying for.
The panel agreed that as an industry, foodservice does have an absolute responsibility to educate customers and consumers about animal welfare. However, as free-range eggs have shown, packaging and what consumers see in grocery and retail will have a big impact.
One suggestion was that it starts with manufacturers who are already prioritising health and sustainability, as well as showcasing animal welfare on their packaging – as it's them who have that direct connection with consumers and communicate with them.
We need to Stop Looking for Eutopia
With availability a big challenge, the panel touched upon shifting the mindset. Rather than overhauling supplies perhaps the best approach is working with what's available and to do what's possible with what is available. The feeling being that 5% of an offering that adheres to higher animal welfare standards is better than zero and over time this can be built on.
For this to be possible though, it was highlighted customers would need to be flexible about what they're getting. There would also be a need for chefs to educate themselves and get creative in the kitchen. Learning to cook with less meat and more vegetables in order to maintain a price that the consumer is still comfortable with.
Retail and Foodservice Working Together
So, what should we do? The panel agreed the issue needs to be industry led. Rather than everyone trying to do it right separately, the belief was that an agreement needs to be made across the entire food and drink industry. In doing so, standards can be set for both retail and foodservice, which in turn would flow down to chefs and the consumer.
"Consumers are learning from retail, and their view is shaped when they come into foodservice."
By working together, it would mean we can also be far more effective when it comes to getting the story out there through sales teams, comms, social media, packaging, POS and menus - helping to inform the consumer.
In summary
The roundtable closed with an agreement that there should be standardised higher welfare in retail and foodservice. And this messaging should and needed to be shared with clients, as well as built into CSR policies to take it forward.
The success with primary products such as eggs shows that it is possible, and we can use this same method for secondary processes, as well as educate retailers on the impact one single message can have on consumers. This can also be supported by foodservice with their food-to-go packaging and ensuring menus and POS promote that same message.
The hope would be this will lead to a far greater understanding by the consumer what high welfare means and over time will flow down into all aspects of the industry, from producer to chef.
Thank You
Thank you to Gemma Felstead, Group Account Director, jellybean for this event review. jellybean is a multi-award winning, integrated, specialist food & drink agency that helps brands hit their sweet spot. With 35 years' experience in hospitality and foodservice, they offer marketing, PR, social and digital services to some of the biggest names in the business. A long-time supporter of Arena, you can find out more about jellybean at www.jellybeancreative.co.uk
If you're interested in hosting or participating in a future round table event, please contact Lorraine.
---
Event Sponsor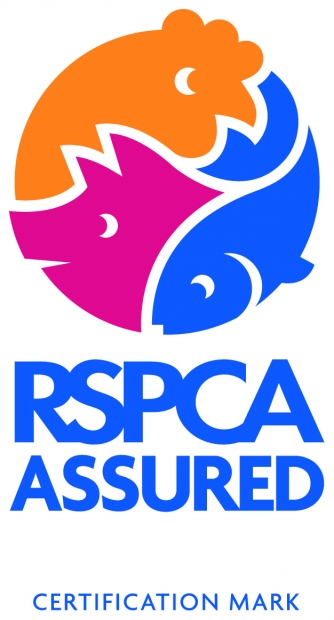 The RSPCA has been a pioneer in farm animal welfare since it began almost two hundred years ago, and it continues this work today, developing market leading welfare standards for farm animals which are used globally.

Almost thirty years ago, it pioneered the labelling of higher welfare products to reassure consumers, with the development of RSPCA Assured (then known as Freedom Food). Over 12% of UK animals are now RSPCA Assured, including over 90% of Scottish salmon and free range eggs.*

When you see the RSPCA Assured logo next to egg, fish, meat and dairy dishes, you know the farms and all other stages in the supply chain have been assessed to the RSPCA's marketing leading farm animal welfare standards. So, consumers can be reassured that the animals have had a better life.

Unlike some other schemes, these standards cover every aspect of an animal's life from birth to slaughter, including food and water provisions, their environment, handling, healthcare and transportation. RSPCA Assured members must abide by the standards in order to be a member of the scheme and are audited at least once a year to ensure these standards are upheld.

The RSPCA Assured Partnerships Team support foodservice and retail companies on their journey to improve the welfare of animals in their supply chain, and assist in the promotion of these commitments.